Environmental Change Reconstruction Laboratory provides opportunity for students to write BSc and MSc theses. Offered topics are related to the ongoing research projects carried out in our laboratory and include:
conditions for modern sedimentation in lakes (influence of catchment properties, meteorological conditions and limnological processes);
varve chronology as a tool for lake sediments dating;
dating of lake sediments using Pb-210 and Cs-137;
reconstructions of climate change and human impact on the environment at different time scales;
use of volcanic ash (tephra) as a chronostratigraphic marker.
Qualification theses at our laboratory give an opportunity to combine field and laboratory work and allows for developing a wide range of skills.
Our field campaigns are a combination of interesting work and good fun. They are also an opportunity for visiting beautiful and unique places in northern Poland. Field works include collecting of sediment cores, sediment sampling using sediment traps, water sampling and limnological measurements.
Laboratory works include opening and subsampling of sediment cores, preparation and analysis of thin sections, measurements of radioisotopes concentrations and chemical composition of sediment samples as well as hydrochemical analyses of water samples. A wide range of the methods used gives the opportunity to get familiar with the laboratory equipment and to use this knowledge in the future work.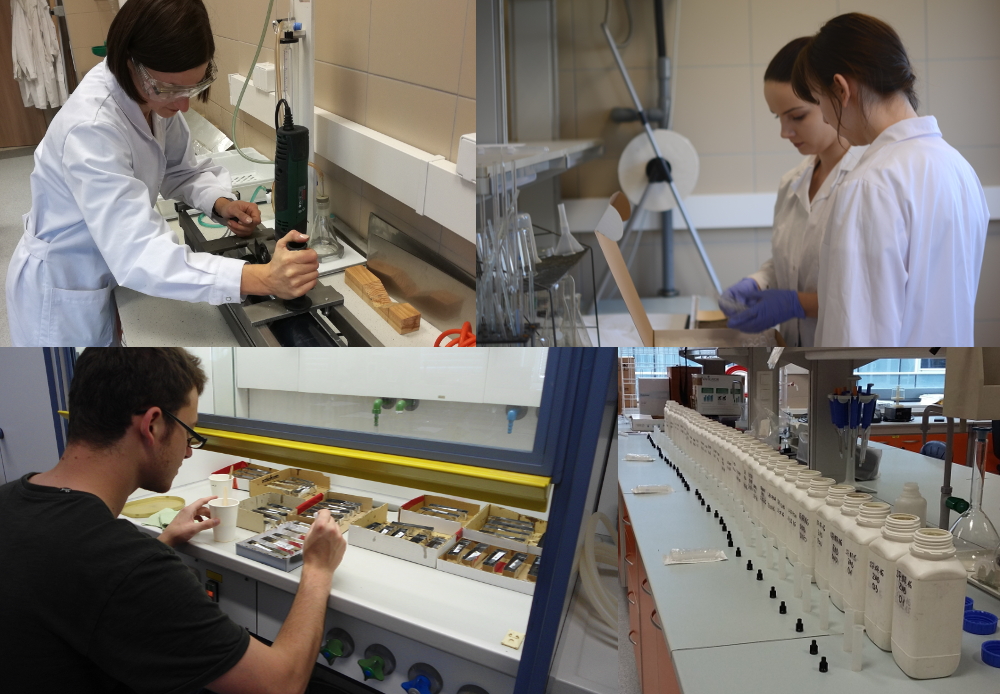 Qualification theses at the Environmental Change Reconstruction Laboratory require motivation and enthusiasm. In return we offer good atmosphere and participation in the ongoing research projects. Join our team!